Apptimus Blog
The Best Startup of the Year - 2022
3 minutes to read
Team Apptimus is excited to announce that we have won the best startup of the year award from the prestigious SLASSCOM National Ingenuity Awards ceremony held in Hotel Shangri-La on 1st July 2022. Our product, Placements LK have also got awarded as the best startup in Northern Province of Sri Lanka.
Sri Lanka Association for Software Services Companies (SLASSCOM) is the national chamber for the knowledge and innovation industry in Sri Lanka. They act as the catalyst of growth for the Sri Lankan IT and BPM industry by facilitating the startups in many fronts. Ingenuity Awards is SLASSCOM's flagship event to recognise and celebrate innovations in the IT/BPM sector of the country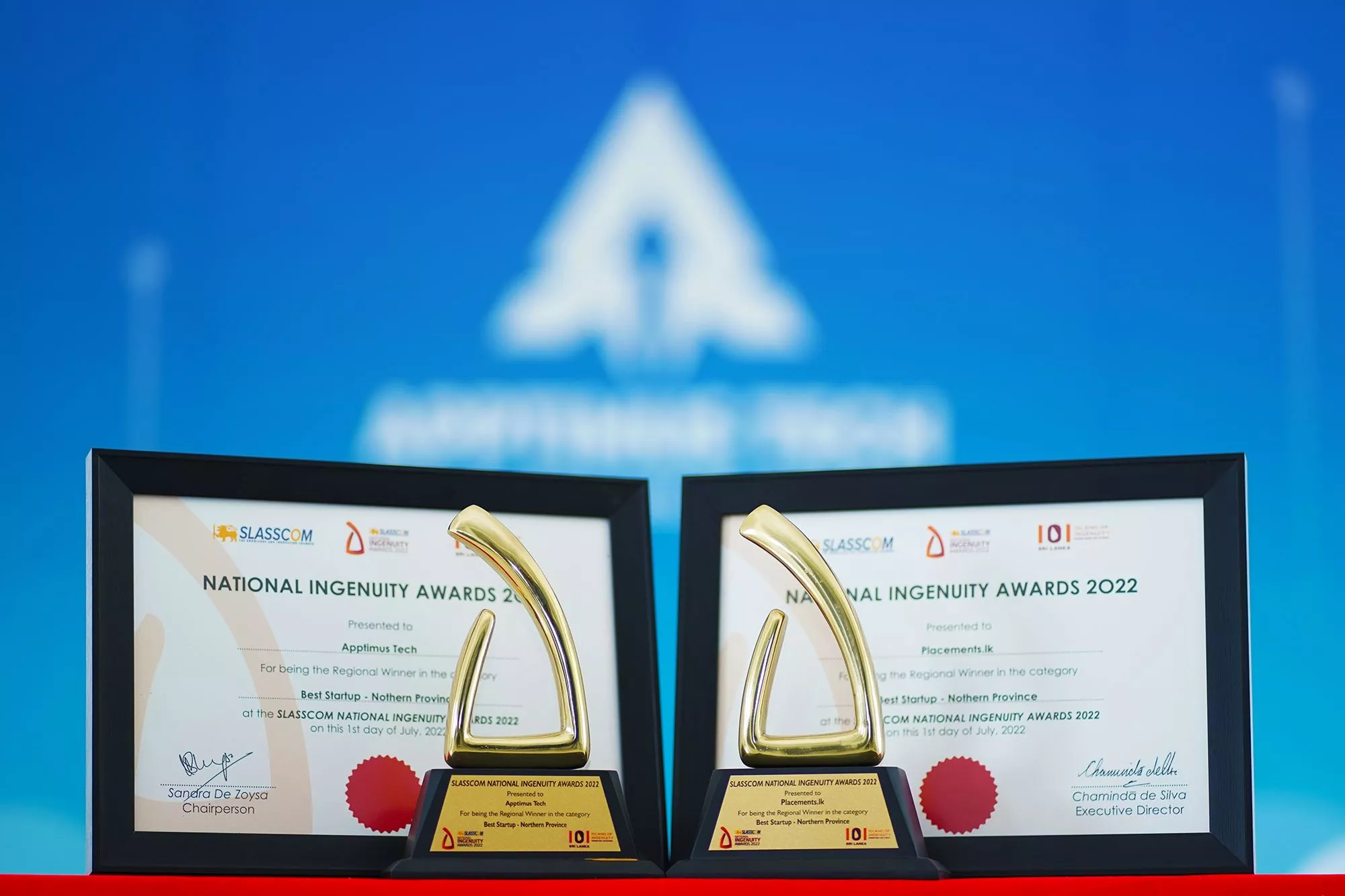 We are proud to be recognized by SLASSCOM for our efforts and we will continue to work hard for our clients and community. This achievement will inspire our team to continue their great work to take Apptimus to the next level.
We believe that the future of work is going to be defined by the application of technology, and we want to help shape its direction. Our team consists of software developers, designers, marketers, and business consultants who are committed to developing innovative solutions that solve real problems. Our goal is to help businesses succeed through technology, and we will continue to do the great work that we have been doing for years.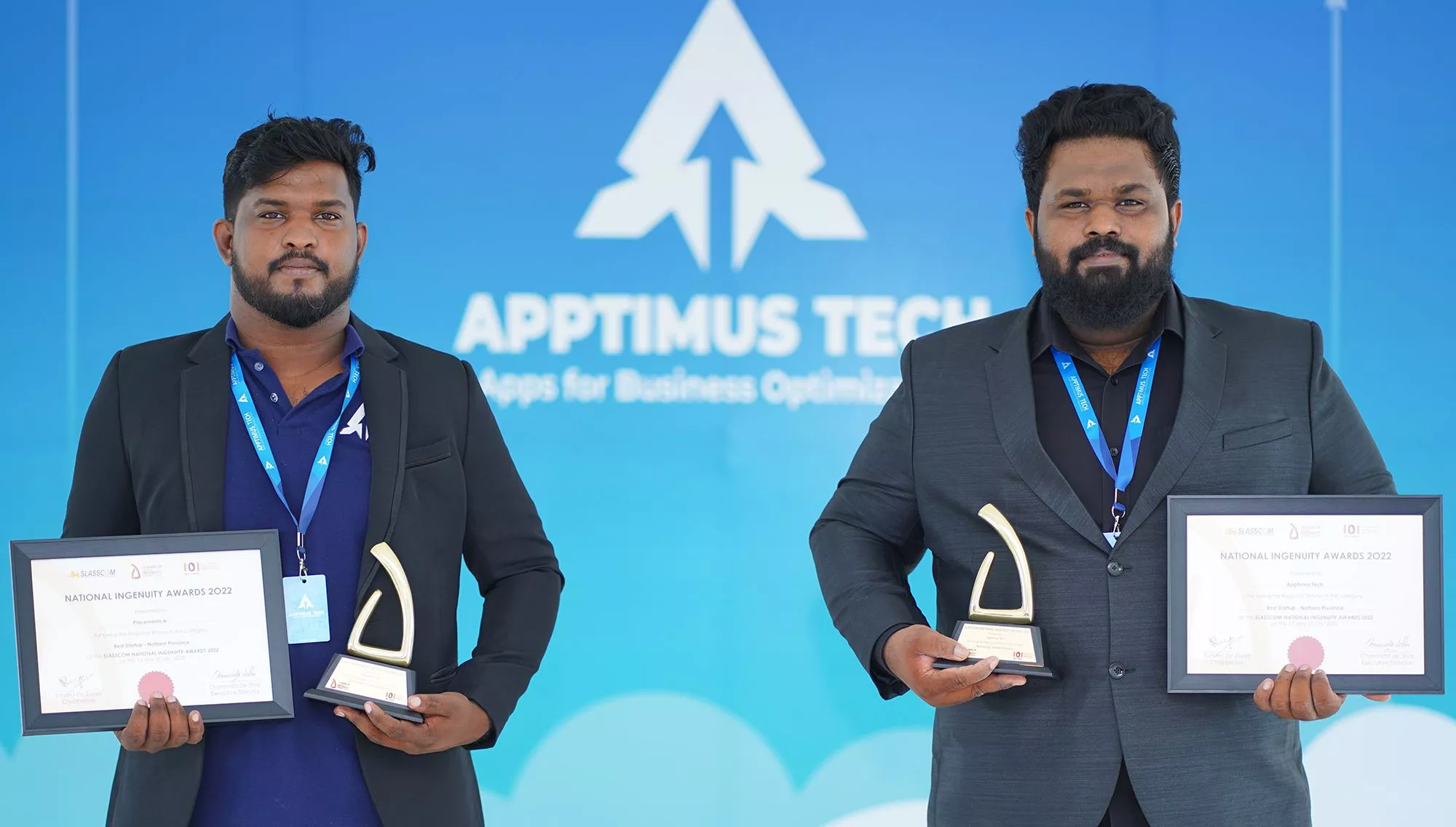 ---
Thank you.
Author: Miss. Dara